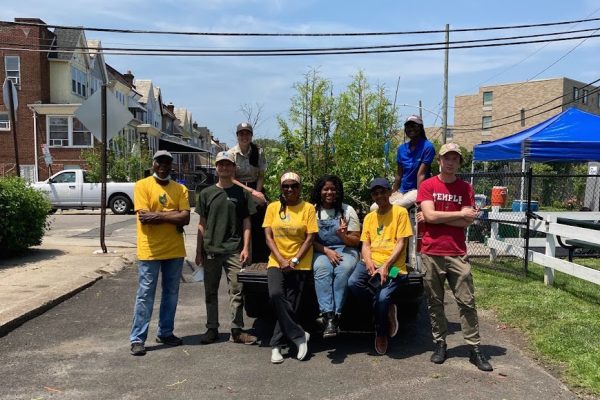 TreePhilly is hiring a Program Assistant to support our community forestry programs in neighborhoods across the city.
This 9-month position offers an opportunity to build experience and competency in many facets of program administration, community organizing and outreach, and tree planting and care. The ideal candidate will have a passion for community engagement and connecting Philadelphia residents to nature, trees and city resources. Experience with customer service or canvassing would be valuable. TreePhilly strives to create a diverse and inclusive team reflective of the vibrant and unique communities we serve.
For full information on the job and how to apply, review the job description.
Interested candidates must submit a resume and cover letter to
[email protected]
; cover letters should summarize relevant qualifications, address your experience working with diverse communities and share what this work means to you.
Applications are due by Wednesday, March 1.
Applicants must live in Philadelphia and have a valid drivers license. Any questions? Email
[email protected]
or call 215-683-0217.
Apply now!
TreePhilly is a joint program of Philadelphia Parks and Recreation and the Fairmount Park Conservancy that empowers Philadelphia community members to enrich life in their neighborhoods through the planting, care of and connection with trees. We work to reverse the city's unequal and declining tree canopy by providing free, accessible yard trees and nurturing relationships between neighbors, institutions and the land we live on. In all our work, we strive to follow the principles and practices of environmental justice.