Spring 2016 Season
The City of Arborly Love took a tour of Philadelphia with Bud the Sweetbay Magnolia in the Spring of 2016. Bud traveled around the city, posting pictures in front of various landmarks and looking for its forever home. Philadelphia residents could then enter a contest to see who would win Bud for their yard, and have Connor Barwin come to help plant it!
TreePhilly accepted contest entries on Twitter, Instagram, and Vine, and invited contestants to post photos and reasons why their yard would be the best home for Bud. You can see some of these social media entries on the original #PhillyTreeTrek website. The winner was announced on April 15, 2016, and Bud was planted in Fishtown that spring!
______________________________________________________
Bud's Adventures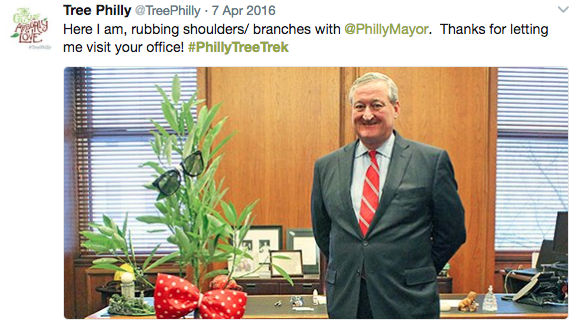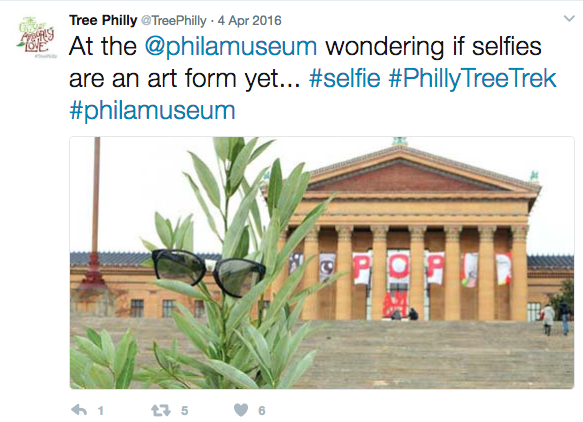 Bud's Planting
Click through!
______________________________________________________
Spring 2016 Stats and Facts:
Number of Registrants: 684
Number of Trees Given Out: 1772
Follow Through Rate: 69%
Number of Citywide Giveaways: 4
Number of Community Giveaways: 5