***UPDATE***:The PhillyTreeTrek has ended. Congratulations to Sandy Vincenti on hosting Bud in his forever home!
Hi Philly! I'm Bud. I'm a Sweetbay Magnolia, about 5 feet tall (but I can grow up to 20 ft) and I like to dance in the rain. If you consider getting blown around dancing… I'm trekking to Philly in search of a new home. Want to adopt me and have Connor Barwin (yes, that Connor Barwin) plant me in your yard?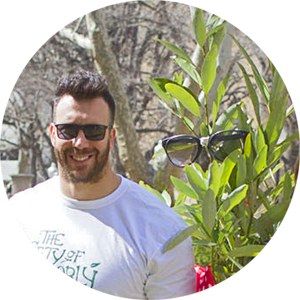 Contest Details:
Show and/or tell why your yard should be my new home sweet home.
Posts and pictures welcome!
Get posting on Twitter, Instagram, Vine or use the 'ADD A POST' button below.
Make sure to use the hashtag #PhillyTreeTrek.
Our panel of tree experts and Philadelphia Eagle Connor Barwin will help choose my new home.
So, don't hold back. Make a strong case for why you want me. And If you win me, Connor Barwin will plant me right in your yard. In the meantime… SIGHTSEEING!
See the Official Rules HERE
Learn more about Bud, the Sweetbay Magnolia
Don't forget registration is open for the Yard Tree Giveaways, so sign up for your free tree today!
See Your Arborly Love Below: