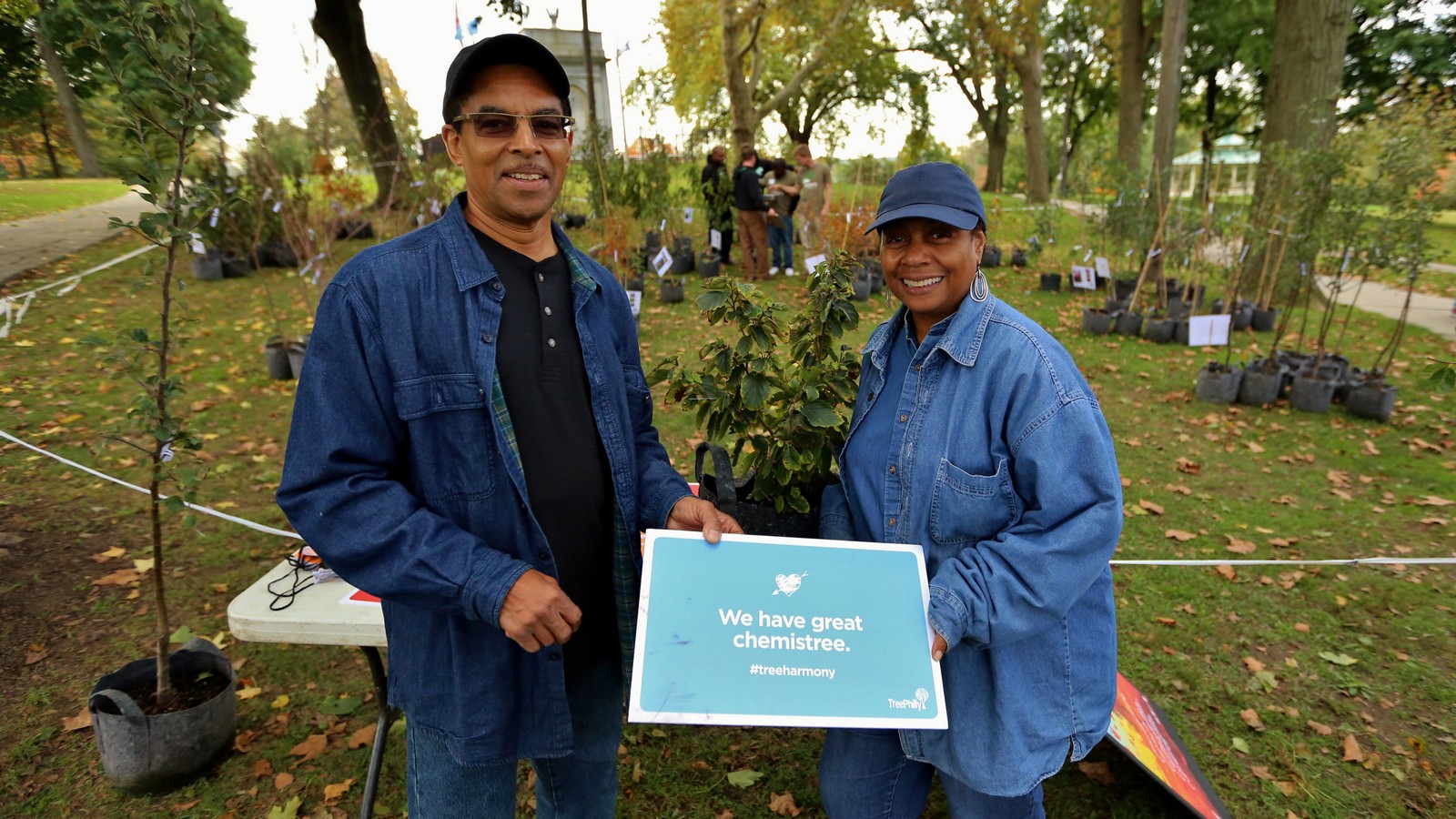 Fall is here (really, it is!) and it's time to plant a tree! This fall there are four chances for you to get a tree to plant in your yard. Choose from 13 different trees, including large shade trees, small flowering trees and fruit trees. Learn more about the trees that we're giving away this season here. Pre-registration is encouraged, but walk-ins will be accepted during each event, while supplies last. At each event you will learn how to plant and care for your new tree, and you will take it home with free mulch. Yard trees must be planted in the ground in the city of Philadelphia on private property, not in a pot, or in the sidewalk.
Find a list of Fall 2017 trees here.
Norris Square Love Your Park Yard Tree Giveaway
Saturday, November 4: 11am-1pm
Norris Square Park
2100-60 N. Howard St, 19122
Tacony Yard Tree Giveaway
Sunday, November 5: 12-2pm
Frankford Ave TD Bank Store
6635 Frankford Ave, 19135
REGISTRATION FOR THIS EVENT IS FULL! Walk ins are accepted at this event as supplies last.
South Philly Yard Tree Giveaway
Saturday, November 11: 10am-12pm
South Philly High School
2101 S. Broad St, 19148
Cobbs Creek Yard Tree Giveaway
Sunday, November 12: 12-2pm
Cobbs Creek Environmental Center
700 Cobbs Creek Pkwy, 19143
Fall 2017 Community Grants
The following community organizations will host their own yard tree giveaways through our Community Yard Tree Giveaway Grant. Please reach out to the organizations directly in order to receive more information about their events.