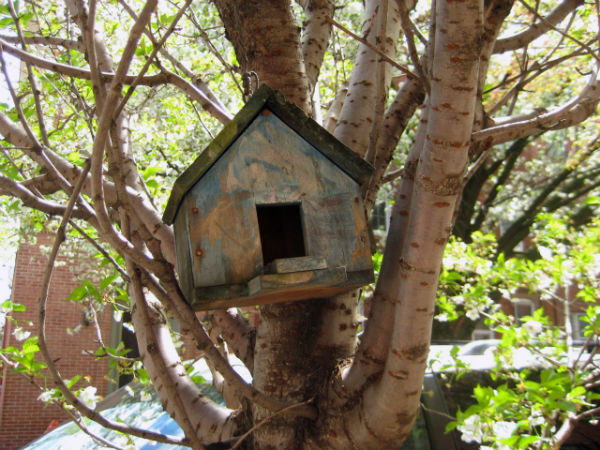 We are excited to announce the first-ever
Trees of Philly Story Contest
! We want to hear about the fascinating trees of Philadelphia and what they mean to you. Maybe your story is about the free yard tree you just picked up at one of our fall giveaways, maybe it's about a tree you love to read under in your neighborhood park, or maybe it's even about a tree you remember climbing as a child. Whatever your tree story is, we want to hear it! Submit your Trees of Philly story along with a photo by
November 10
 for a chance to win
$300 worth of gardening supplies
! We'll also select a few honorable mentions to receive a Philly- and tree-themed prize pack. Some of our favorite stories will appear on our new website, which will be launched in December 2014.
Please visit treesofphillystories.com to enter!
You can also submit a handwritten story by downloading the submission form and mailing it to us at the address below, or by requesting that we mail a paper submission form to you. For more info or to request a paper form, pleae email TreesOfPhillyContest@gmail.com or call (215) 683-0217.
Contest Rules
One entry per person.
Deadline for submissions is Monday, November 10th at 11:59pm.
Submissions must be between 50-250 words and include an image.
Employees of Philadelphia Parks & Recreation are welcome to submit, but are not eligible to receive a prize.
Visit treesofphillystories.com for a complete list of rules and information.
Mailing Address
TreePhilly Philadelphia Parks & Recreation One Parkway,10th Floor 1515 Arch Street Philadelphia, PA 19102