We have an exciting selection of native, ornamental and fruit trees this season of our Community Yard Tree Giveaway Program and look forward to finding a home for each and every sapling. Browse our tree profiles to determine which species will best fit your needs, then register for your favorite at the community giveaway nearest you! Full list of Fall 2019 giveaway events here.
Need help choosing which tree is best for you? Take our
Tree Quiz
to learn which tree is best for you and your yard!
Want to learn more about planting and caring for your tree? Read our
TreePhilly Siting Guide
and check out our
Yard Tree Planting and Care Page
.
Please note that not every tree species will be available at every giveaway event.
Large Shade Trees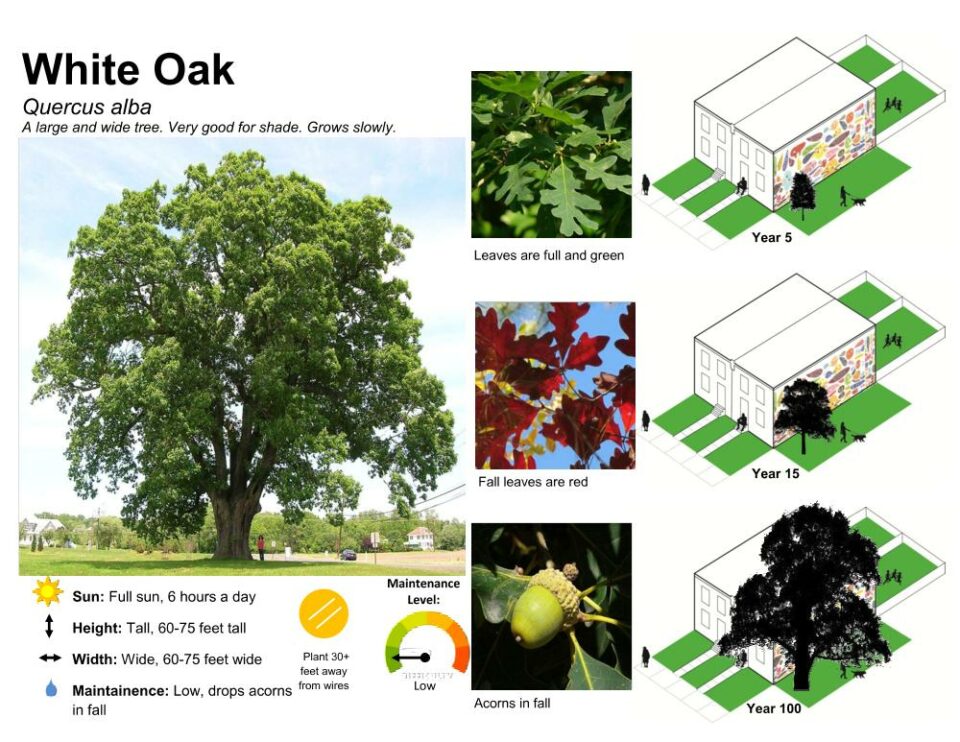 An outstanding native tree that produces acorns and attracts songbirds
Drought and flood tolerant
Plant 30+ feet away from overhead wires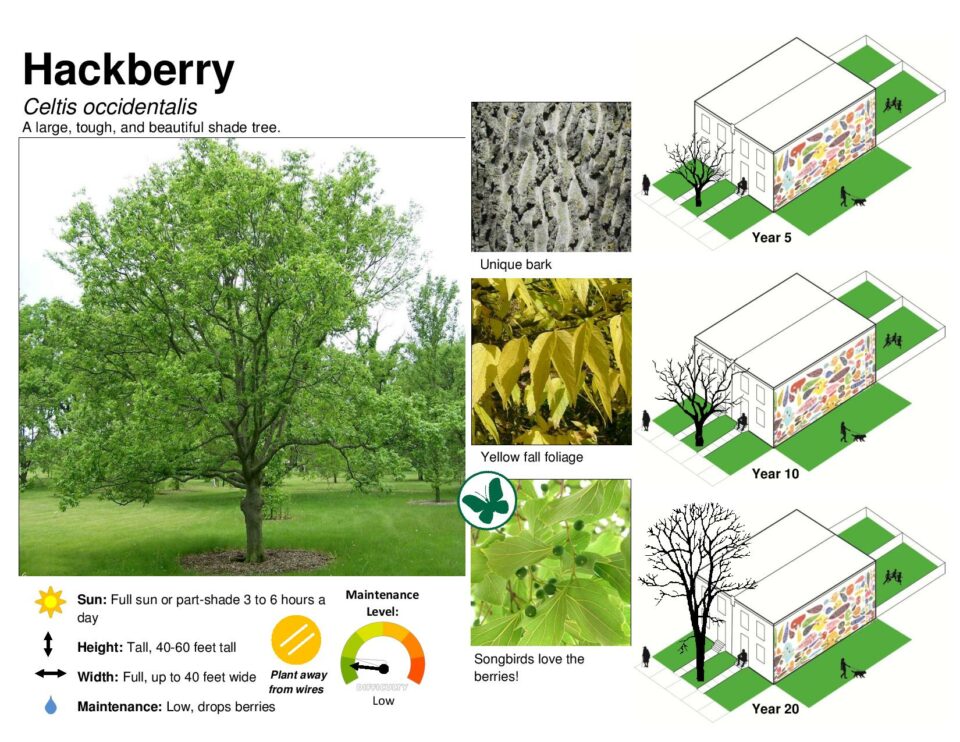 Highly urban tolerant
Great for bees and birds!
Plant 30+ feet away from overhead wires
Shade Trees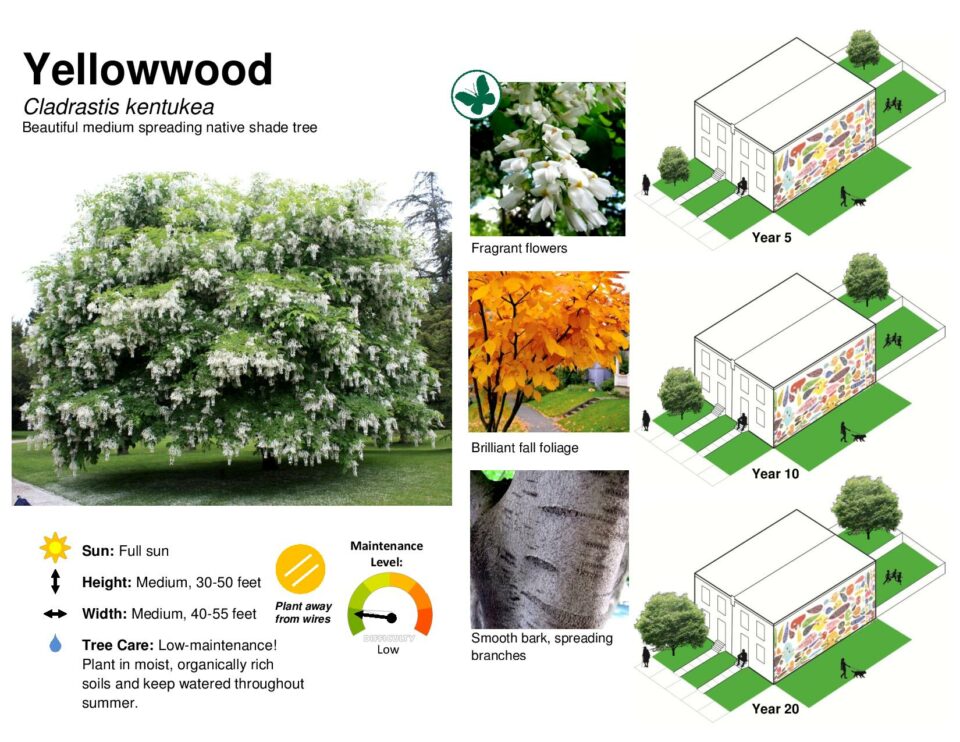 Stunning white flowers and fall color
Creates medium sized round canopy
Plant 30+ feet away from overhead wires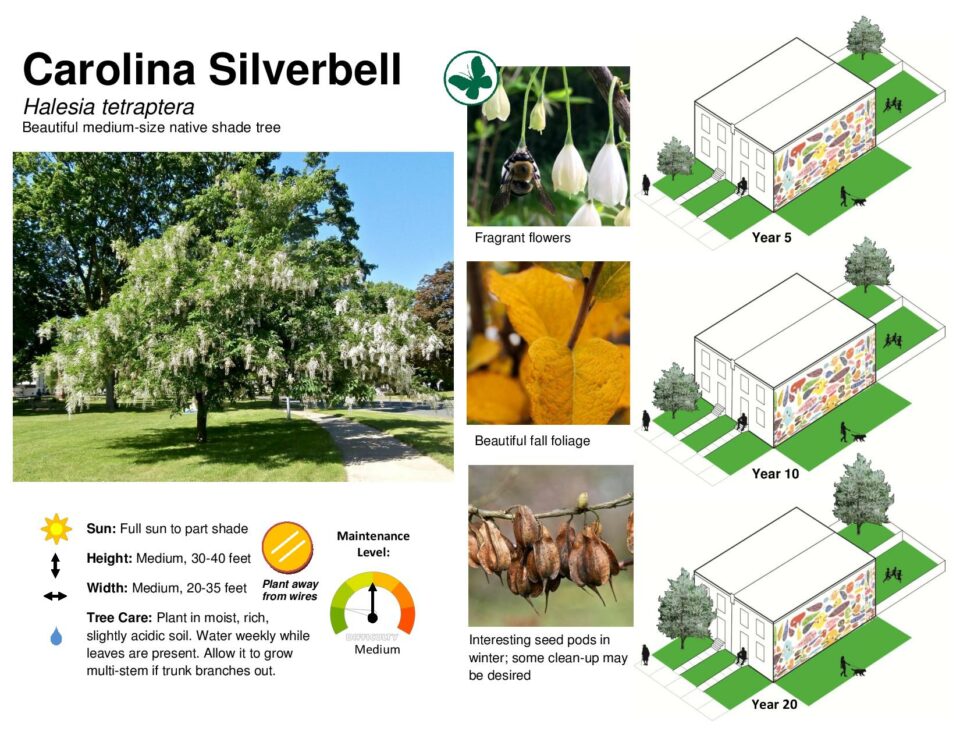 Beautiful native tree from Appalachia
Strong, tough tree tolerant of many environments
Tolerant of heat and frost – very adaptable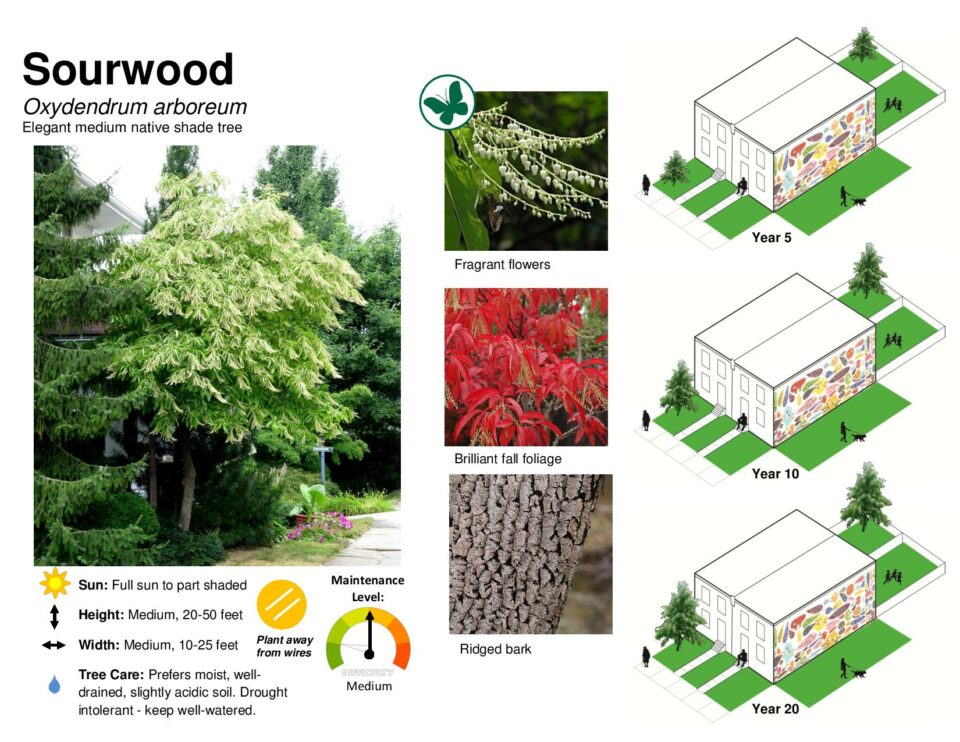 Rare stunning native tree, in the same family as blueberries
Bright red fall color; interesting bark
Flowers produce some of the best honey in the world




Small Trees

Native tree with beautiful form and foliage
Resilient and adaptable tree for small spaces




Small, evergreen native tree with gorgeous and fragrant white flowers
Tolerates wet conditions
Safe for planting under wires





Fruit Trees

Large, crisp fruits
Disease resistant and delicious
Great for fresh eating, baking, or cider!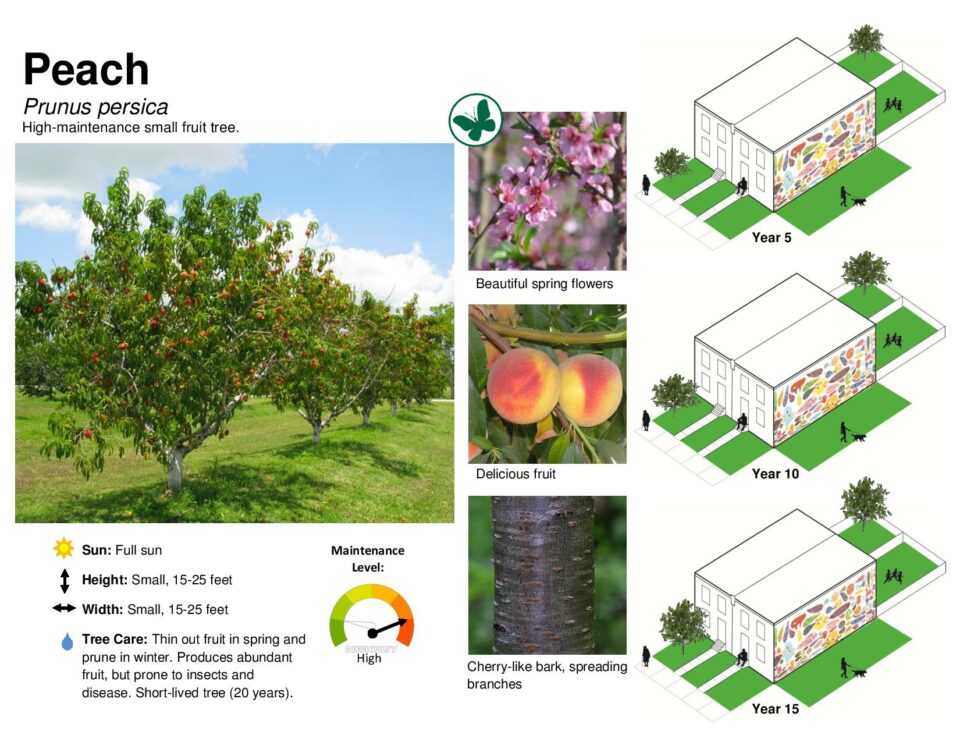 Short-lived tree with excellent fruit
Requires yearly pruning and pest/disease management
Prune to maintain vase-like form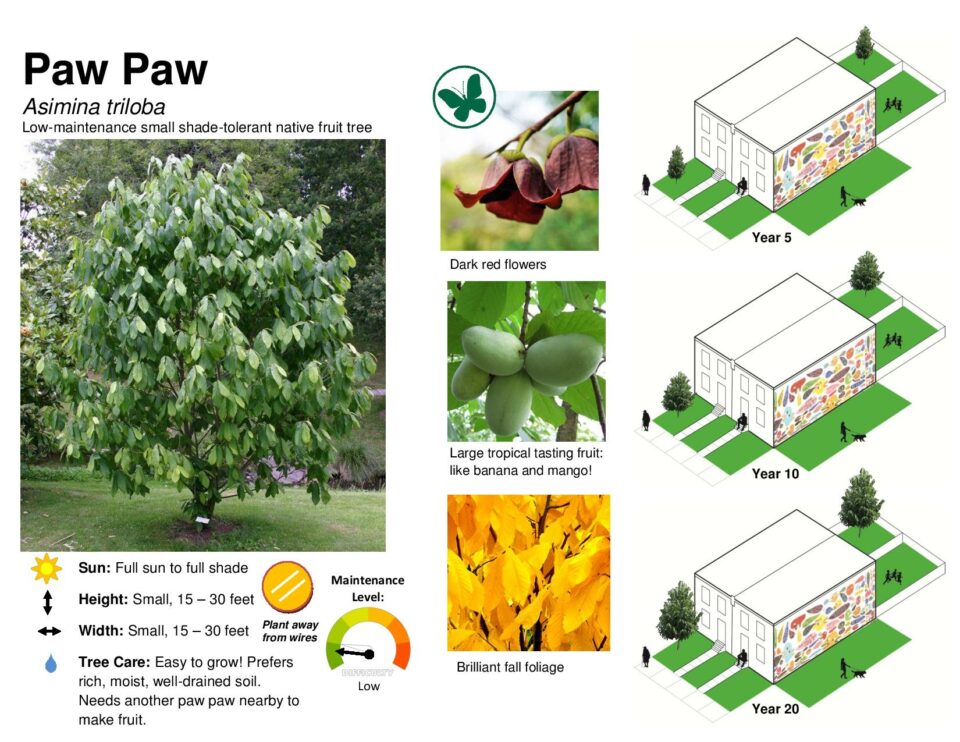 North America's largest native fruit, with a flavor similar to mango and banana custard
Comes as a pair of trees (requires 2 for pollination to get fruit)
Shade tolerant and adaptable to wet soils
Host of the rare Zebra swallowtail butterfly