Meet the Spring 2019 Giveaway Trees!
We have an exciting selection of native, ornamental and fruit trees this season of our Community Yard Tree Giveaway Program and look forward to finding a home for each and every sapling. Browse our tree profiles to determine which species will best fit your needs, then register for your favorite at the community giveaway nearest you! Full list of Spring 2019 events here. Please note that not every tree species will be available at every giveaway event.
Large Trees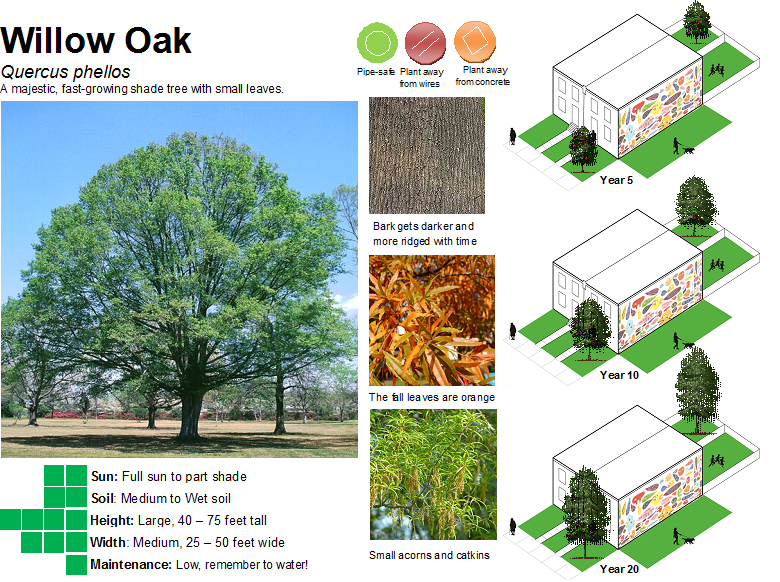 An oak tree that produces small acorns
Drought and flood tolerant
Plant 20+ feet away from overhead wires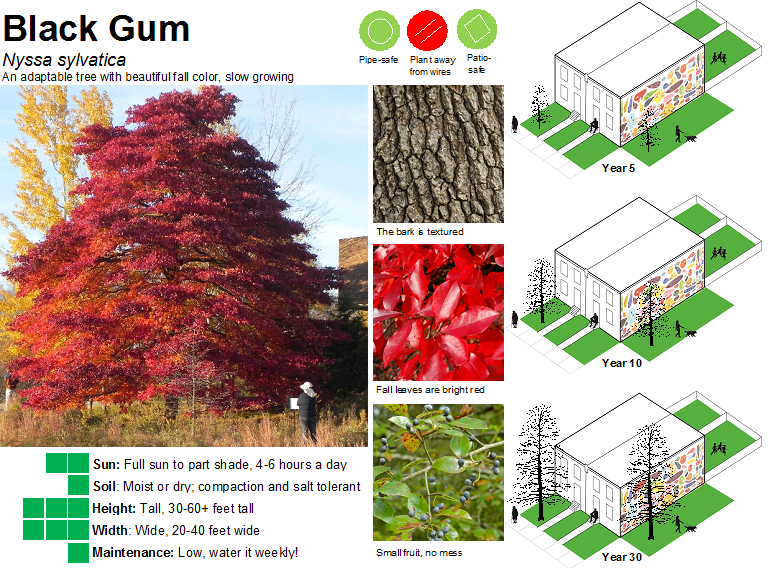 Saplings are very attractive to deer
Great for bees and birds!
Plant 20+ feet away from overhead wires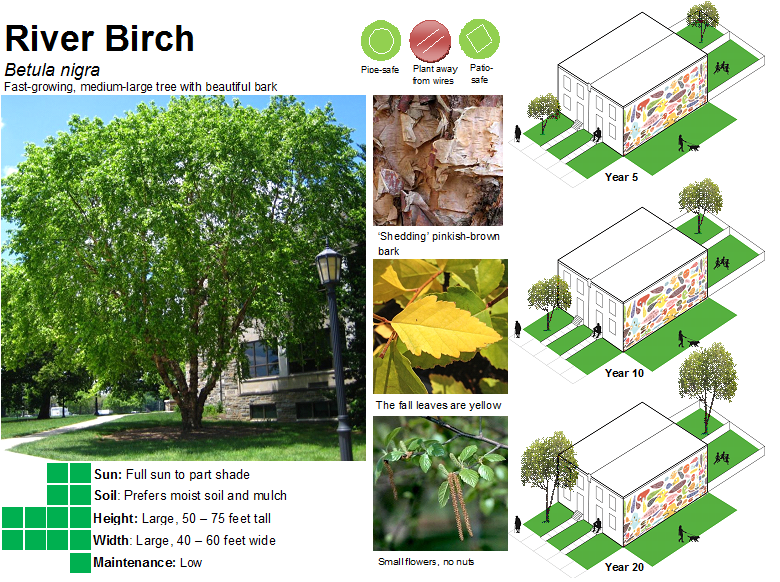 Native to the Philadelphia region
Moderately drought and flood tolerant
Plant 20+ feet away from overhead wires
Medium Trees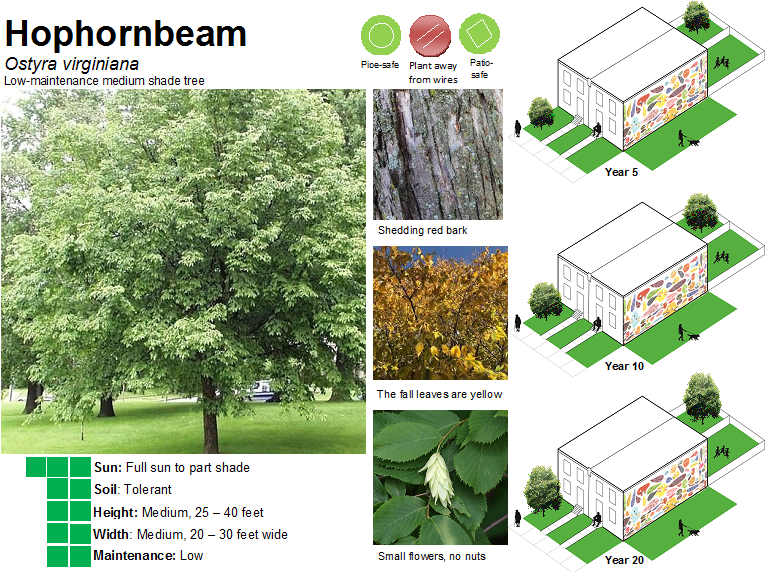 Similar to the close relative American hornbeam
Strong, tough tree tolerant of many environments
Native species good for wildlife
Small Trees
Native tree with beautiful flowers
Vulnerable to Emerald Ash Borer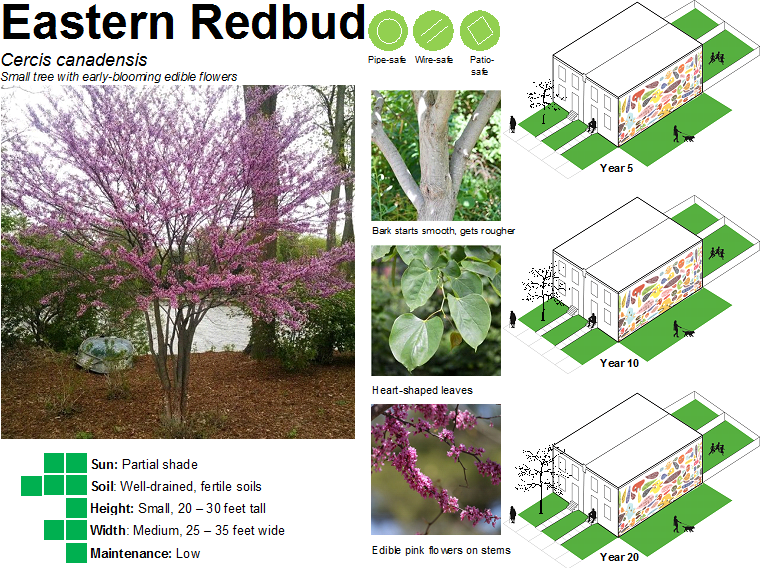 Native tree, state tree of Oklahoma
Known as spicewood in Appalachia because of edible green twigs
Starts flowering in April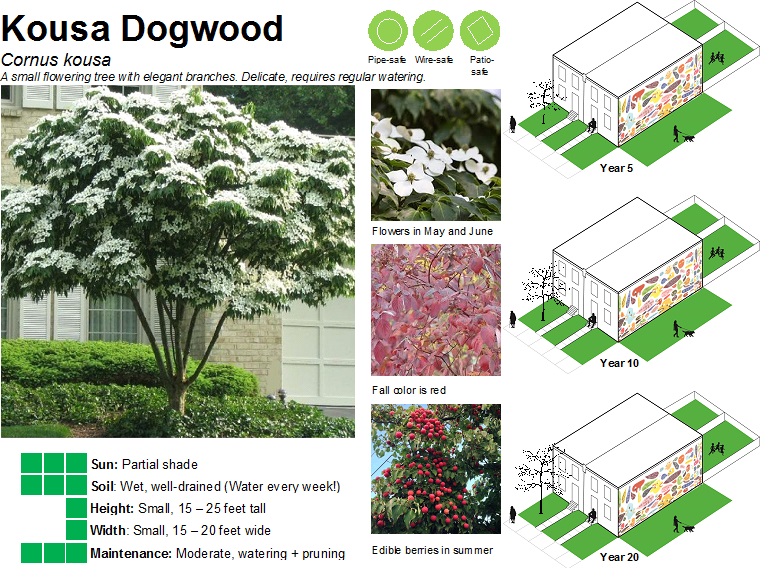 Related to Cornus florida but resistant to anthracnose
Beautiful red foliage in fall
Edible berries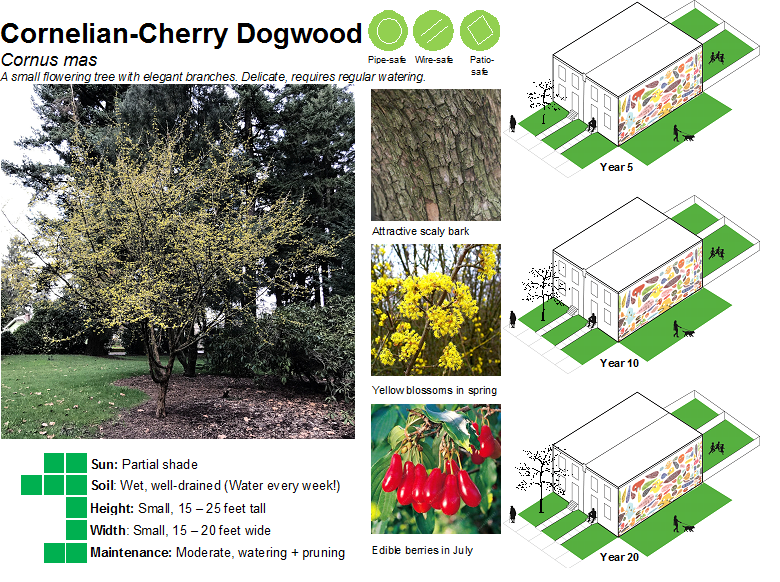 Edible fruits used for jams, ripen in late summer
Yellow flowers that bloom in late winter
Fruit Trees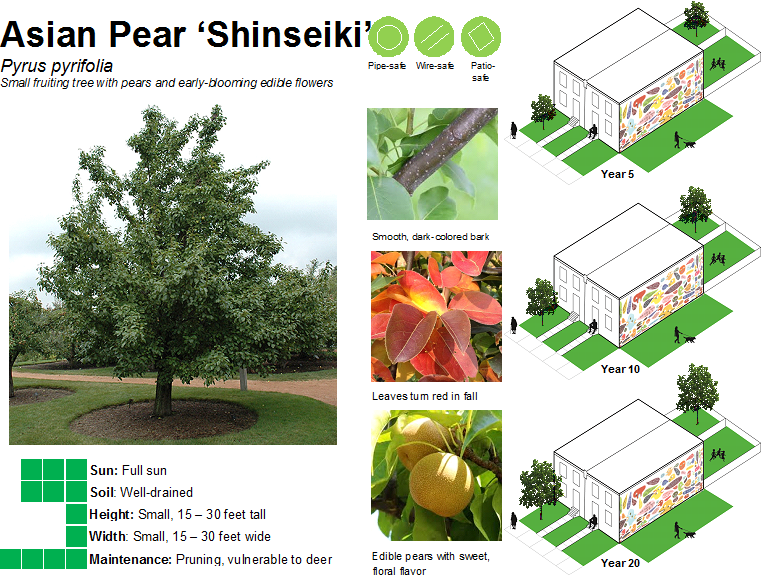 Large, crisp, tart fruits
Produces up to 500 pears annually at maturity
Fruits in its first year!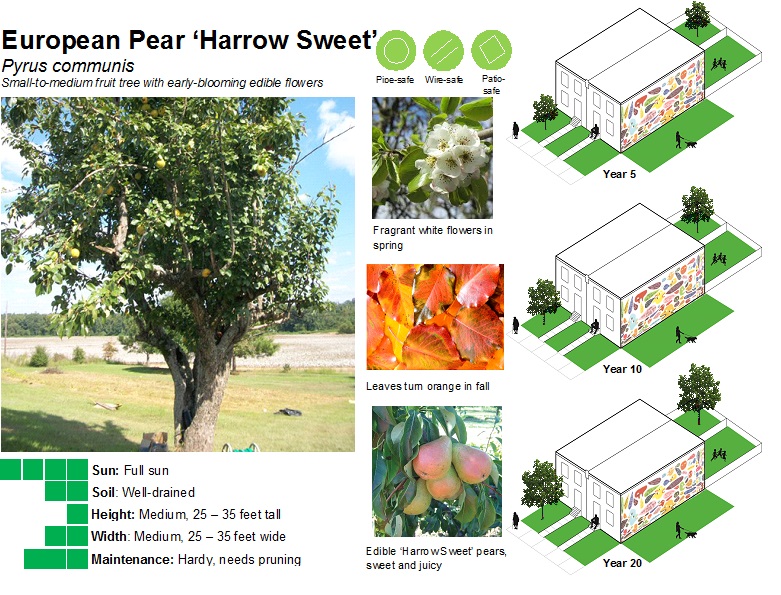 Very hardy fruit tree
Harvest mid-September
Prune to maintain upright form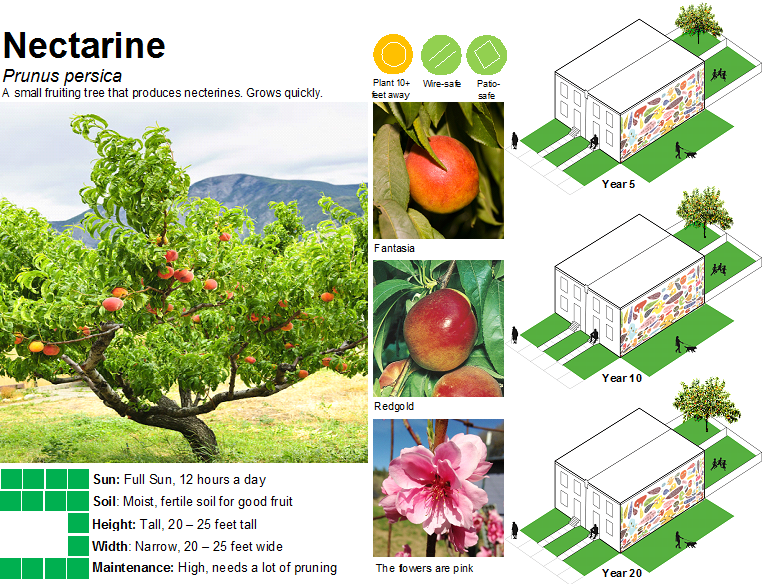 Grows quickly, 20-25 feet tall at maturity
For good fruit, plant in moist, fertile soil with lots of sun
Requires pruning, can be damaged by extreme cold or spring frosts
Vulnerable to insects and disease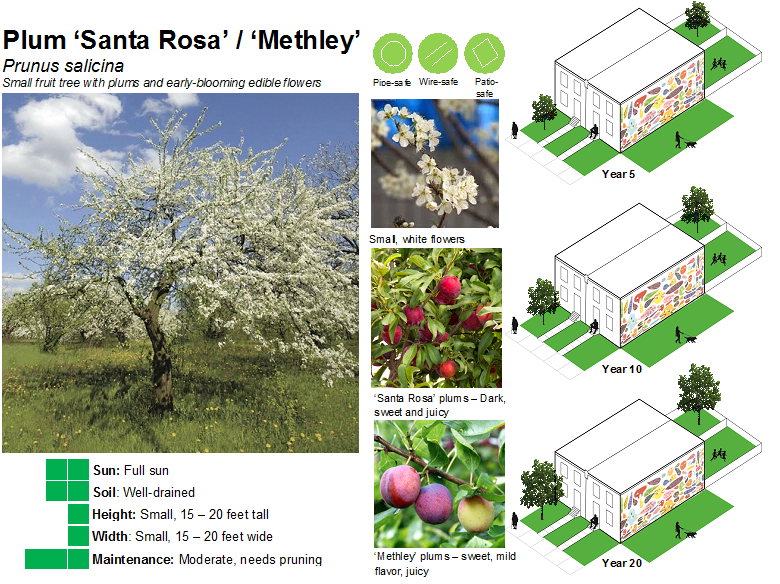 Self-fertile, starts producing fruit after 3-5 years
For good fruit, plant in moist, fertile soil with lots of sun
Requires pruning, can be damaged by extreme cold or spring frosts
Vulnerable to insects and disease, especially plum leaf scald