Philadelphia Parks & Recreation's TreeKeepers keep the trees and green spaces in our neighborhood parks, playgrounds, and recreation centers in beautiful shape! Launched in 2011, this workforce maintenance crew prunes trees, removes invasive vines and plant overgrowth in natural areas, and helps to maintain stormwater planters at PPR properties across the city. TreeKeepers have also led tree plantings at schools, led volunteer groups in proper pruning and tree care techniques, and, of course, helped out at dozens of TreePhilly's biannual yard tree giveaways! We're growing closer each day to developing this program to employ our workers as full-time keepers of our green spaces and millions of city trees.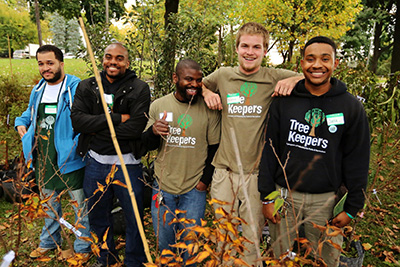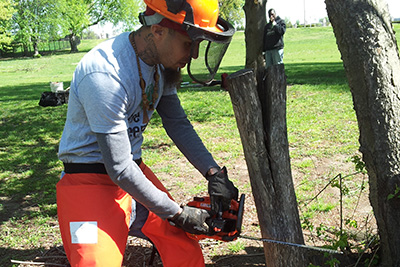 The TreeKeepers crew, as mentioned, also serves as a workforce development program. An entry-level position for individuals interested in landscape management, the TreeKeepers program is committed to supporting ex-offenders in securing meaningful work and successfully re-entering the community, as well as helping those who are simply un- or underemployed. TreeKeepers provides training and education on arboriculture methods and landscape maintenance, and actively works to support crew members in pursuing full-time careers in related fields.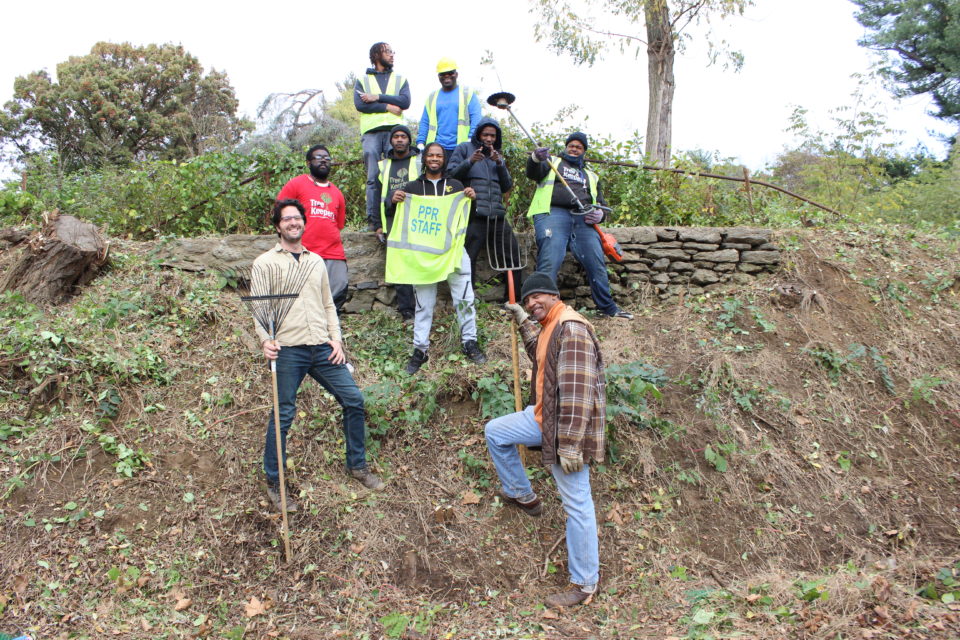 Stats
From 2011 through 2014, the TreeKeepers worked on over 160 individual PPR sites, pruning over 10,000 trees.

In 2013, the TreeKeepers removed over 110 tons of organic debris in just seven months. In 2014, they removed 107 tons in just six months.

In 2013, the TreeKeepers surveyed 1,000 street trees, allowing PPR staff to estimate survival rates and identify opportunities for new plantings.
Thank You Notes
We just wanted to let you know that we are really thrilled with the results of the group's work- not only are the trees healthier but when they are clearly pruned and mulched it seems to keep the vandals at bay- which otherwise is a problem that plagues us… I just wanted to say thanks, and we hope budgets allow this program to continue! Best, Friends of Marconi Plaza
Thank you so much for the tree work you recently did at Starr Garden! The park looks amazing! As one of the founders of Starr Garden Neighbors, I can attest that we are committed to constantly improving our neighborhood gem, Philadelphia's oldest playground. The work you did with the trees, and the training you gave us, is largely appreciated and will only inspire us to further beautify our park! Thank you again! THANK YOU again!!!! Starr Garden Neighbors